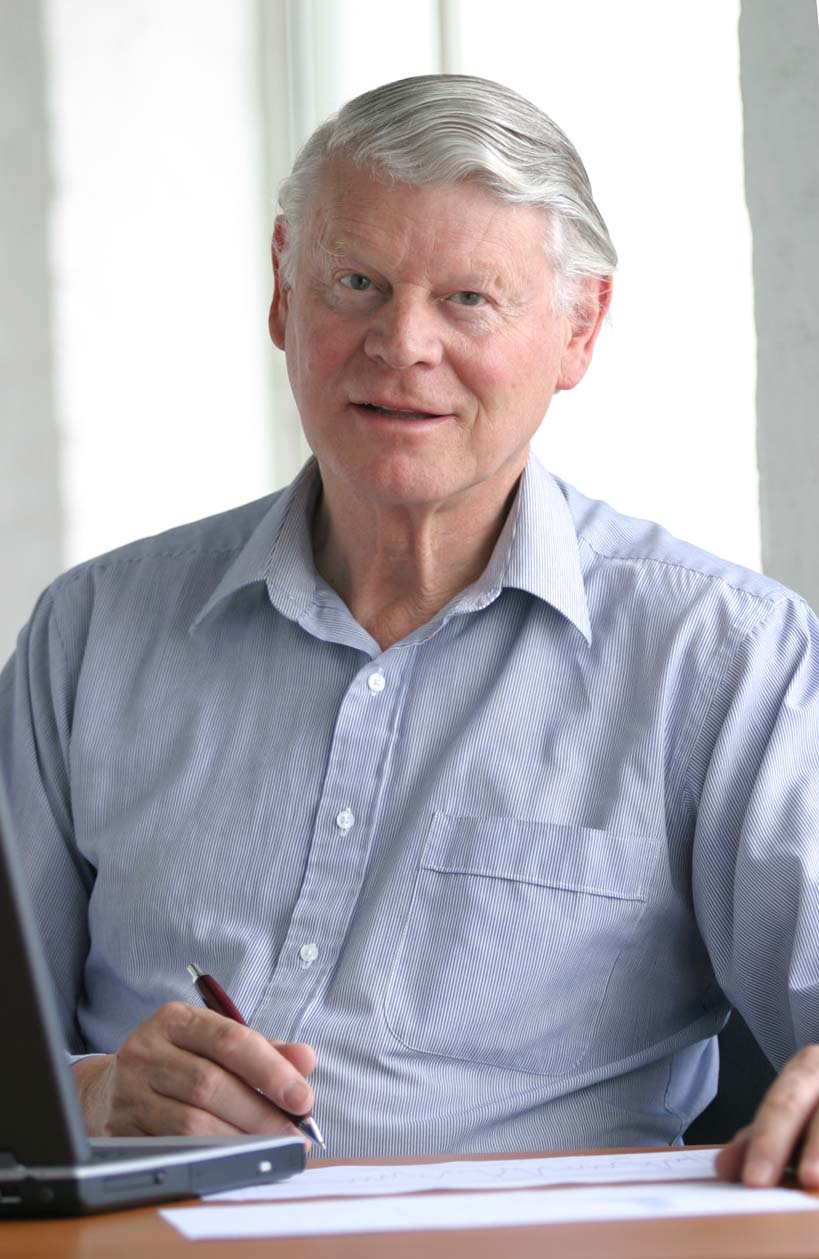 Dr Johns began his professional life as a geologist (BSc, Melbourne, 1958). He worked for three years in the Geological Survey of Victoria (Victorian Mines Department) specialising in hydrogeology.
However he decided to change the direction of his career and went back to university to study medicine (MB, BS, Monash, 1966). After postgraduate clinical training at Alfred Hospital in Melbourne, he went on to complete a PhD in Sleep Medicine (PhD, Monash, 1973). He was the first person in Australia to do so, before Sleep Medicine existed as a separate discipline. He continued full-time sleep research in Australia, USA and UK for several years, but was unable to practice Sleep Medicine then.
After a stint in general medical practice he collaborated with Epworth Hospital, a large private hospital in Melbourne, to establish the Epworth Sleep Centre in 1988. It was there that he established his private practice of Sleep Medicine, the first in Australia. The Epworth Sleep Laboratory was among the first in the world to be fully digitized, using equipment designed by Dr Johns and manufactured in Melbourne by Compumedics Pty Ltd. Dr Johns was Director of the Epworth Sleep Centre, diagnosing and treating adults with a wide range of sleep disorders, until he retired from clinical practice in 2002. By then the Epworth Sleep Centre was well known for its clinical practice and research, nationally and internationally.
Dr Johns has a special interest in the state of drowsiness (or sleepiness). He developed the Epworth Sleepiness Scale (ESS) in 1990, and this has become a world standard method for measuring a person's 'daytime sleepiness', in the sense of their 'average sleep propensity in daily life'.
His publications about the ESS are among the most frequently cited in the whole of sleep medicine. In 2015, he developed a separate version of this scale for adolescents and children, called the ESS-CHAD.
Dr Johns was made very aware of the dangers of drowsy driving by some of the patients in his own practice who had survived 'drowsy driving' accidents. In 1994, in addition to his clinical practice, he began a program of research into the development of new methods and technology for monitoring the drowsiness (sometimes called 'fatigue') of drivers while driving.
After retiring from clinical practice, Dr Johns became the Founding Director and Chief Scientist of a company (now called Optalert Holdings Pty Ltd) which he established specifically to develop and commercialize OptalertTM technology. That company now provides drowsy driving monitoring technology to the transport industries, especially those associated with mining, in many countries around the world.
In 1988 Dr Johns was a founding member of the Australasian Sleep Association, of which he is now an Emeritus Lifetime Member. Between 1998 and 2016 he was an Adjunct Professor in the School of Life and Social Sciences, Swinburne University of Technology, Melbourne.
Dr Johns also maintains an interest as an amateur historian, dealing mainly with the maritime history of Victoria. He has played tennis for many years. He and his wife, Penelope, have two daughters and six grandchildren.